Large Responsibilities
Nov 29,2022 | SoftyAbode
Choosing materials - being a large business comes with large responsibilities
Choosing materials for us is about making responsible decisions. When we're not able to use renewable resources, we aim for recycled or recyclable ones. In all that we create, we strive to keep prices low and quality high. But it's not just about the materials. It's about the people, production, and transportation too. And, there's always room for improvement. By working with others and challenging ourselves, our goal is to secure long-term access to sustainable raw materials and change the way the industry works. Keep reading for a closer look at some of the materials in our products.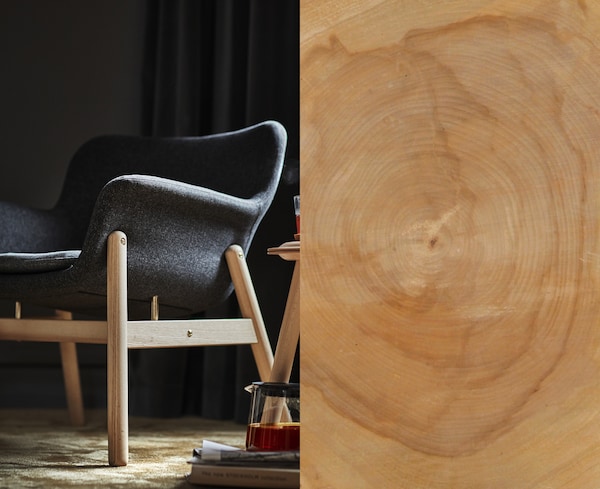 We use recycled materials whenever possible. Wood, plastic, paper, and metal are just a few that we love to work with. We differentiate between scrap and recycled materials - scrap refers to the leftover material from another production, while recycled is when we're able to reuse material from old products.
But, it's more - it's a way of thinking and developing products too. We aim to design in ways that allow you to recycle products at the end of their lifetime, thus minimizing waste. That's why we're constantly looking for new ways to use scrap materials and recyclables and turn them into something useful and stylish for your home.
Comment