Mixer Egg Beater - Agility and Practicality When Preparing Delicious Recipes
Function:?This whisk has a semi automatic function. The hand push mixer is designed on spring mechanical principle, no batteries or electricity needed. Hand blender with whisk suitable for home kitchen, restaurant and bakery use.
Application:?Great for whisking eggs, cream, gravies, sauces and makes quick work of milk for a frothy coffee.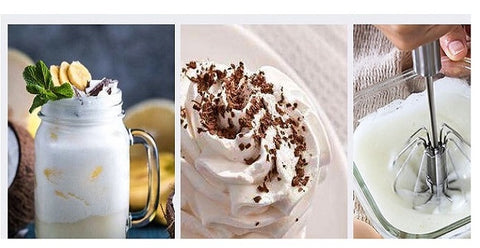 Material:?Made from sturdy stainless steel, hollow handle, constructed for durability, reliability, and sleek professional style, food safe standard.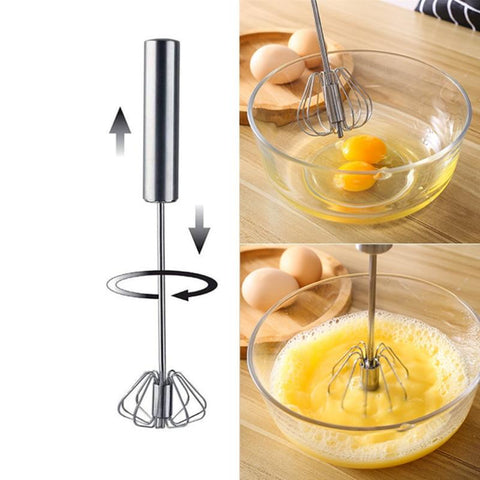 Washing instructions:
?Easy to clean, dishwasher safe and promptly hand wash under soapy water, or just clean with soapy water and rinse it off.
?

Specifications: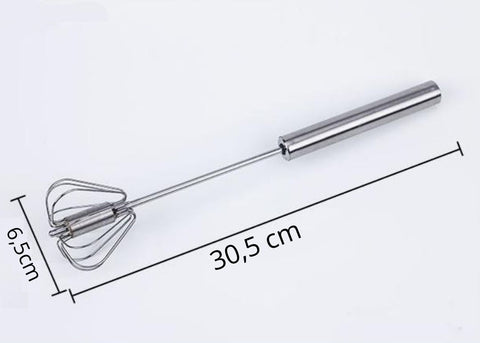 Package contents: