DO YOU HAVE DISCOMFORT AND PAIN WHEN WALKING?
About 80% of people over the age of 37 suffer from joint discomfort. Having an inappropriate position can cause an unhealthy joint structure.
Our footwear will help you to walk without discomfort and to temper your posture so as not to compromise any of the joints.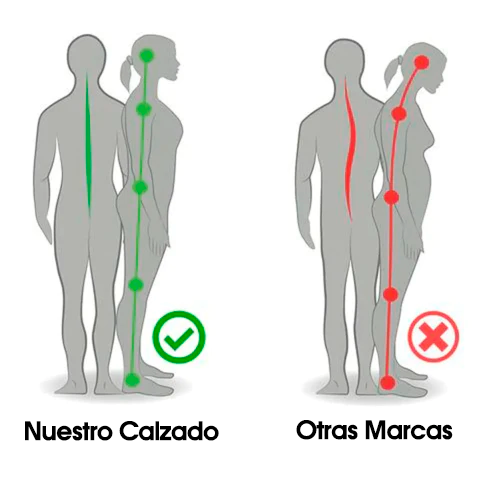 OUR MARBELLA SANDALS ARE THE MOST SELLING MODEL AT THE MOMENT
They have an ergonomic design to eliminate muscular imbalances by correcting and placing the feet at the perfect angle to re-align the position of the entire body.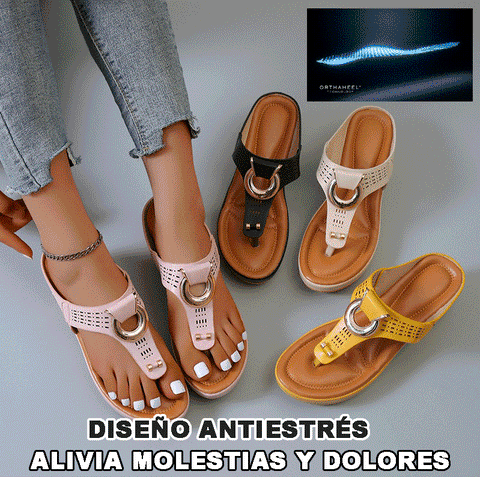 They are light, and easy to put on , with an ergonomic and adaptable sole that will allow you to stand for hours without any effort or discomfort.
ORTHOPEDIC DESIGN TO OFFER YOU THE MAXIMUM COMFORT
To increase comfort, a design has been developed that helps to disperse the pressure of the body weight and, in addition, to fix the heel to avoid possible discomfort in the feet and joints.
Each step creates an ultralight, soft feel, providing comfortable cushioning and a nimble ride, making everyday wear more comfortable.
SPECIAL FEATURES OF THIS SHOES
✔ SHOCK ABSORPTION WHEN WALKING : they have an ultra-soft sole to take comfort to another level. This technology allows to soften the impacts when walking , causing less stress on your heels.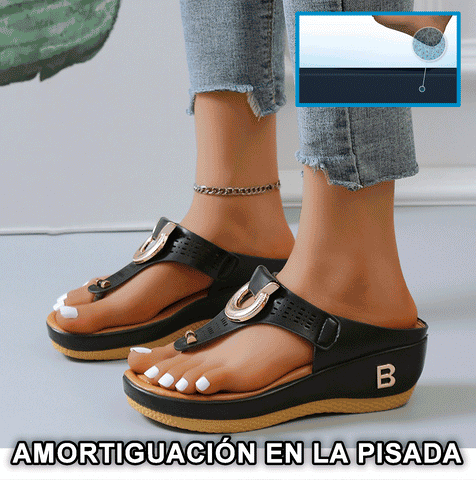 ✔ ADJUSTABLE TO THE SHAPE OF THE FOOT: its new elastic and flexible design allows this sandal to adapt to any foot shape. It does not imply tightening or over adjustments during use.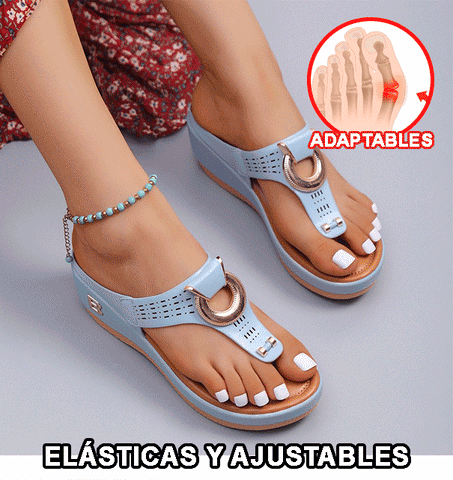 ✔ ANTI-SLIP: Prevents falls, slides and slips , ideal for rainy days. The notched sole provides maximum grip on different surfaces.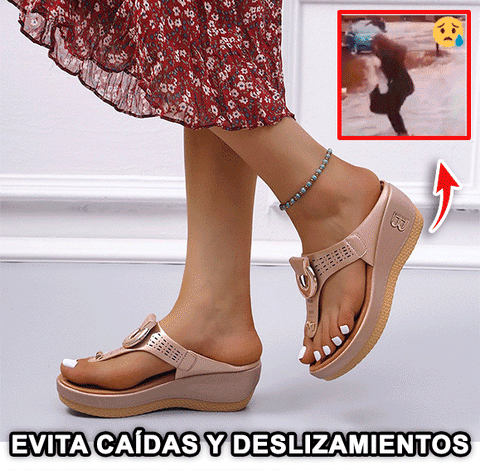 ✔ FOR EVERY DAY . They combine very well with any garment and style. They are ideal to wear on different occasions due to their elegant and casual design, without forgetting how comfortable they are.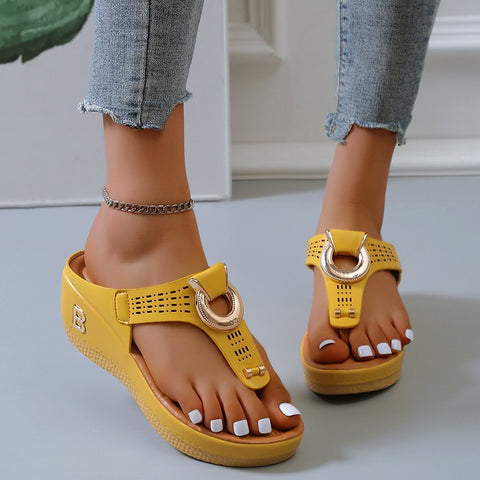 ENJOY ITS MULTIPLE BENEFITS
☑️ Take longer walks.
☑️ Very soft sole with cushioning on the tread.
☑️ Strengthen, tone and improve posture.
☑️ It doesn't rub or squeeze the foot during use.
☑️ Rectify your body position to stay straight and upright.
☑️ Re-align your feet in the perfect position to avoid injuries.
☑️ Maximum grip of the sole to avoid falls and slips.
☑️ Durable and lightweight materials to provide comfortable use.
☑️ Helps stabilize the ankle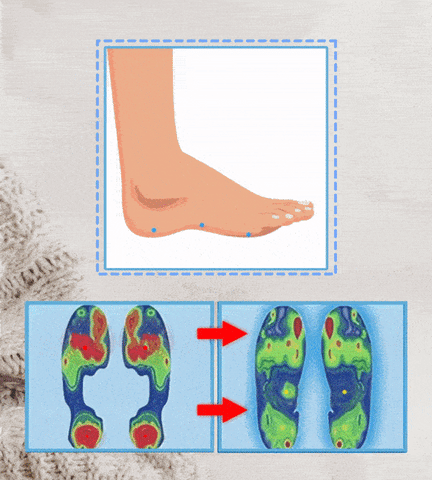 MADE WITH HIGH QUALITY MATERIALS
Designed to RESIST EVERYDAY WEAR thanks to its high-quality composition. The cushioned sole offers long-term well-being and many uses.
♻️ We offer 100% ecological and environmentally friendly materials, without harm to animals.
** After more than 12,000 units sold , we are very proud of the product we offer: beautiful and comfortable sandals . Well, 99.4% of positive opinions of clients with all types of feet corroborate it.**