Antiquated book of macabre illustrations and unholy rituals (Aged paper) bound in demonic creature's face (latex). Wrapped in a bag with a barbed wire (non-metal).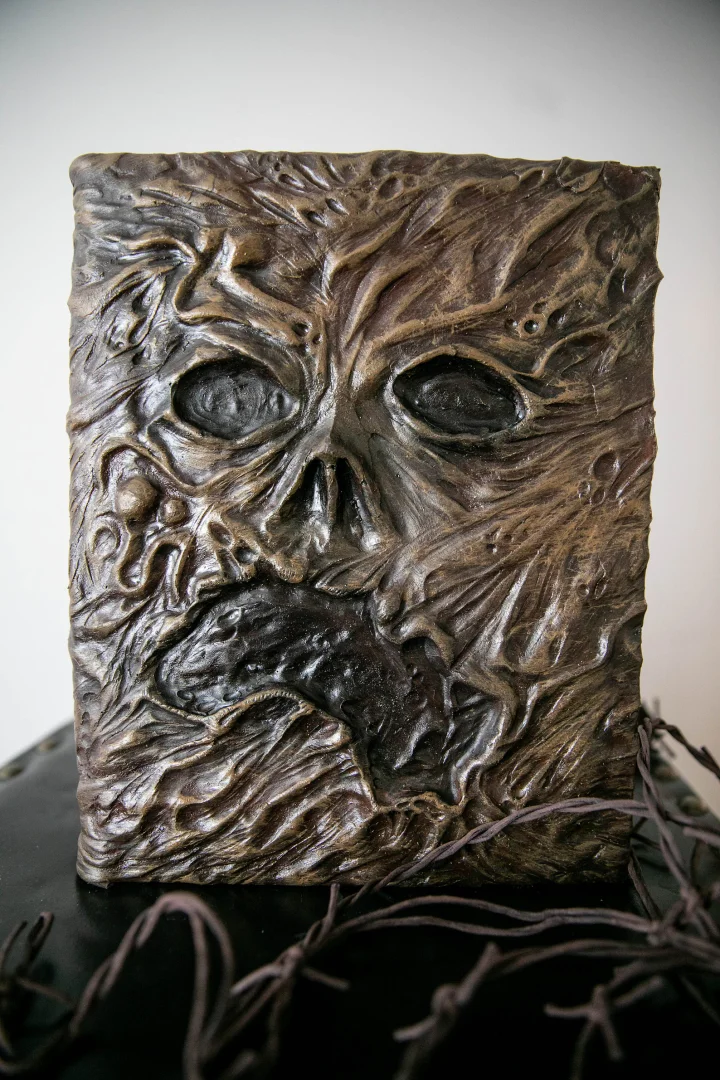 Read the reviews!
Hand-made to a high standard starting from clay sculpture onto a ceramic mold then finally high-quality latex. Pages are individually painted for the antiquated look. The latex is treated with an acrylic seal for long-lasting protection.

Featuring:
50 printed Pages! (25 sheets total)
Thick Latex Cover (Sculpted for a 3-dimensional look!)
Hand Painted (To mimic leather-look)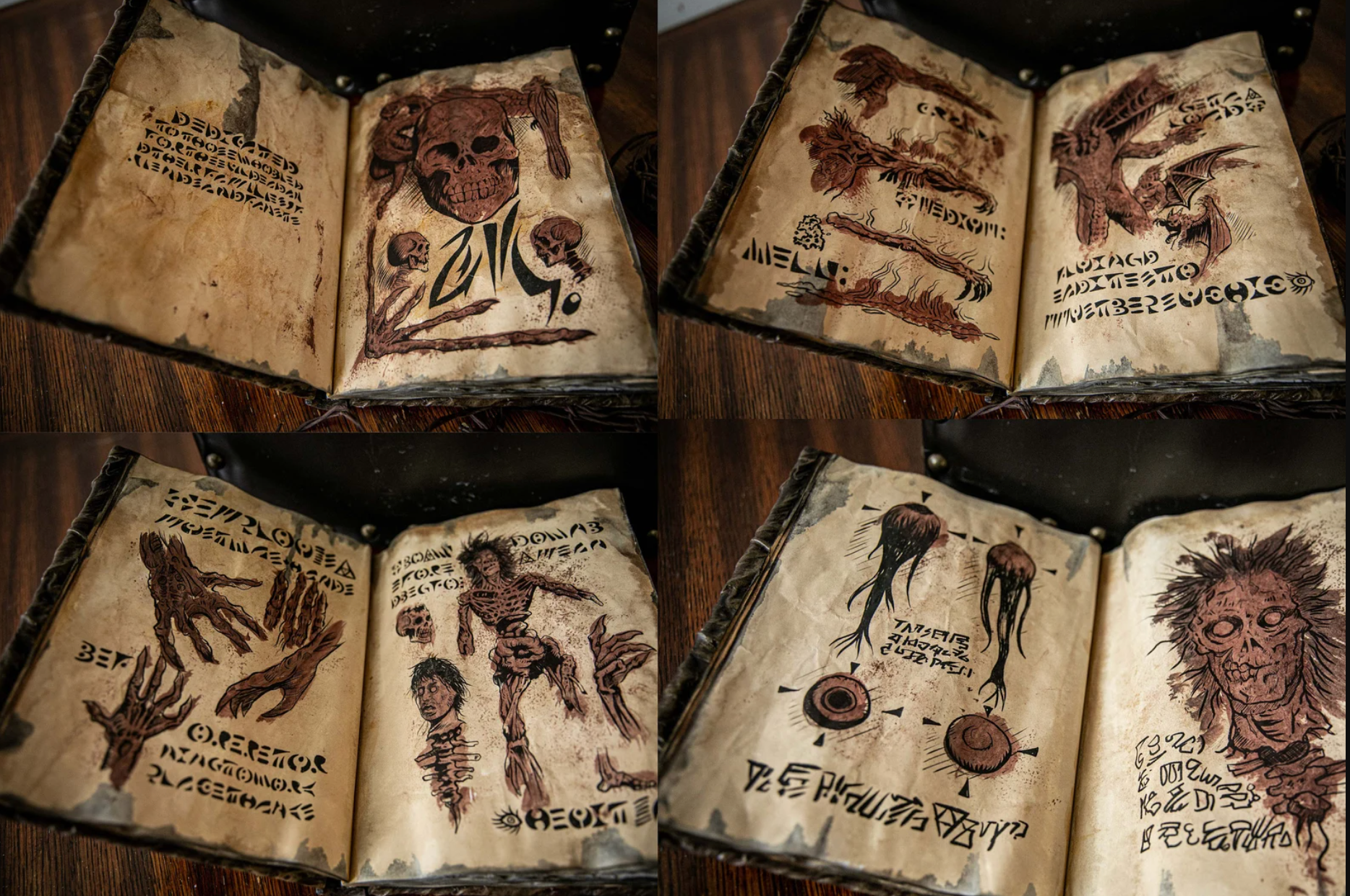 Note: This is NOT a factory-made item. Understand that crafting products by hand will not look exactly alike. Every single page of this book has been treated to look antique, as such, the stained and crumpled pages are all intentional. Please review the photos. Individual effects vary for each page. All book covers are derived from one source of plaster mold, meaning the sculpted covers are all similar but the finishing touches such as color/paint/pages may have slight variations.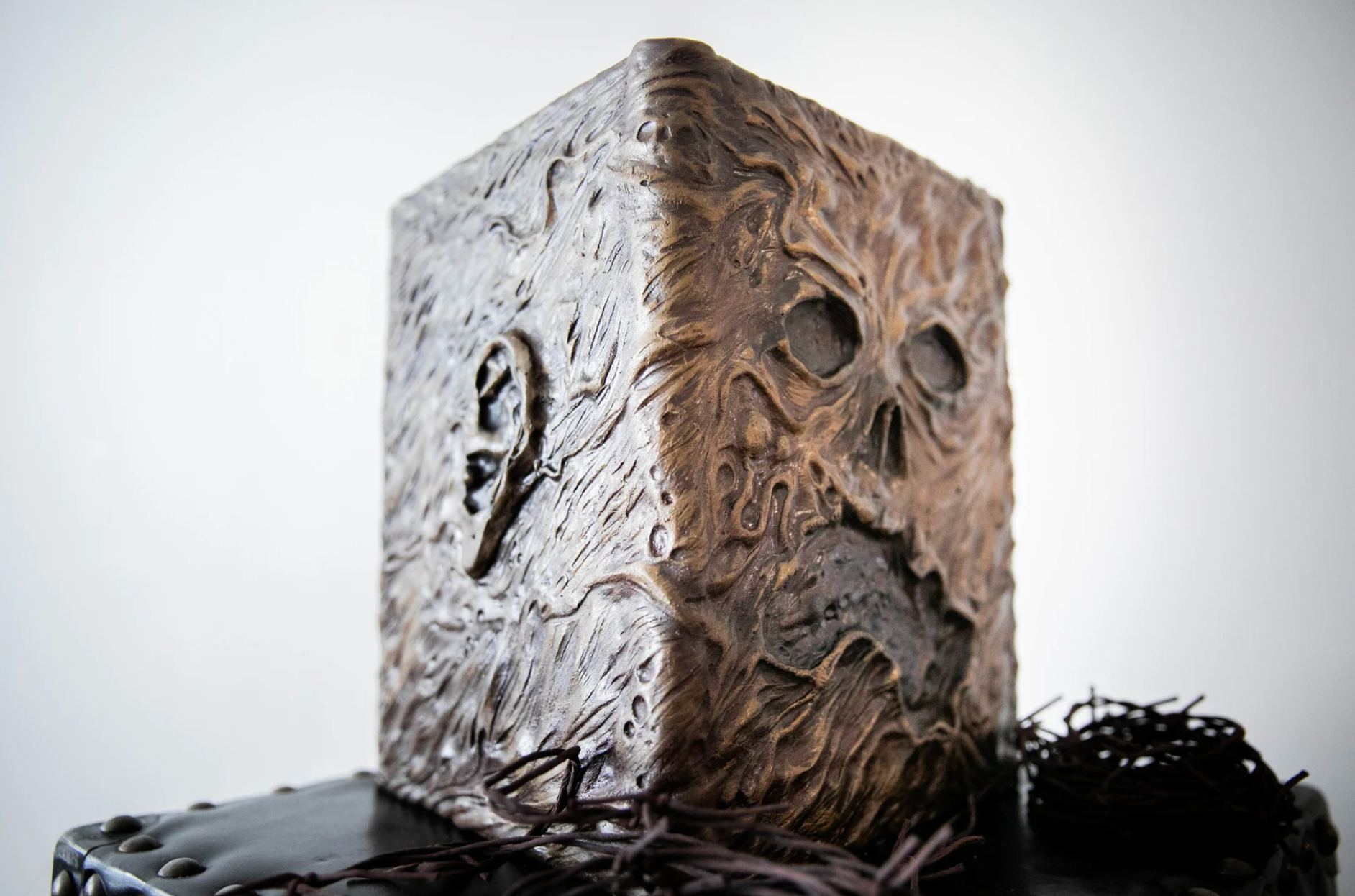 Specs:
Size: 8.5 x 11"
Weight: About 2.8 lbs
Material: Cover: High-Quality (Hollywood-SFX durable latex) color: Dark-Brown/ Burnt-Amber)
Pages: Thick #120 lb paper
Double-sided (50 printed pages)
SYNOPSIS
�?em>Five college students take time off to spend a peaceful vacation in a remote cabin. A book and audio tape is discovered, and its evil is found to be powerful once the incantations are read out loud. The friends find themselves helpless to stop the evil as it takes them one by one, with only one survivor left with the evil dead and desperately tries to fight to live until morning.�?/em>