PEEL ANYTHING IN SECONDS WITH THIS AMAZING? PEELER SET

Whatever peeling task, this peeler set can handle bumps and curves with ease and?without clogging or losing its edge.
comes with three?peelers with different blades?- definitely suitable for a wide variety of vegetables! It can be widely used for?easy peeling, removing vegetable/fruit seeds, and creating tiny potato balls.?
FEATURES:
Black 50mm Peeler: General Peeling potatoes, carrots, apples, pumpkin, pineapples, tomatoes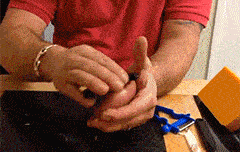 Blue?68mm Peeler: Cabbage shredder, cheese slicer, ribbons, thin slicing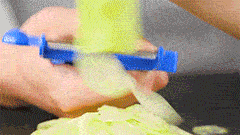 Red?Julienne Peeler: Julienne, zucchini noodles, pumpkin spaghetti
Dual ultra sharp surgical stainless steel swivel?double-edge blade
Smooth and?effortless peeling
The handle is comfortable even during repetitive action peeling.
Built-in potato eye remover and orange peeler
Dishwasher safe
With instructions/user guide
SPECIFICATIONS:
Material: Stainless Steel
PACKAGE INCLUDES:
(Set of 3 different Peeler) with instructions/user guide

1 x Black 50mm Peeler
1 x Blue 68mm Peeler
1 x Red Julienne Peeler?
These are a?MUST HAVE?for your kitchen! Ready to make your life?EASIER?