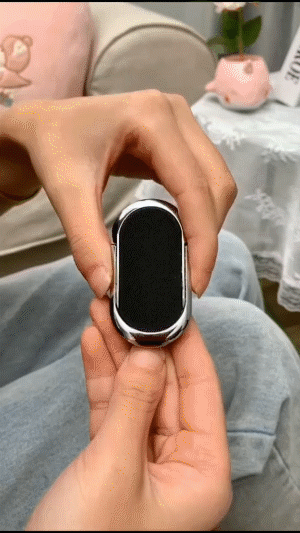 This awesome Phone Bracket Ring gives you a secure grip to your smartphone while you play with it or as a cellphone holder to watch videos, and as a lighter to light cigarettes.
FEATURES:
High Safety & Long Service Life
When the lighter cover is closed, it will not ignite even if you press the switch. It is free of butane, safe and environmentally friendly. This item is made of high-quality lithium battery, metal zinc alloy, durable for long-time using.
Double Arc Oblique Fire Port
This design provides a simple operation, fast ignition, cool appearance.
After opening the lighter cover, simply press the open switch to quickly ignite.
The side LED lights show the remaining power. It can be charged by laptop, car charger, power bank, and power adapters at anytime, anywhere, convenient and fast. It takes two hours to fully charge and lasts more than three hours for continuous work.
Ultra-thin design & Portable
Compact and slim, the design is easy to carry, non-burning, windproof, easy to ignite, can be used under any conditions, even in wind and rain, suitable for campin