Get this totally versatile, fully adjustable mount for hands-free functionality! 😎Prevent your phone from shaking while driving, even on bumpy roads!
Remove the adhesive tape and easily install it anywhere on the flat surface of your car.
360° adjustable rotating ball joint design, you can adjust the best viewing angle with one hand.
【360°Rotating Powerful Magnet】Compared to conventional smartphone holders, the magnets have been upgraded, compatible with all smartphones from 4 inches to 7.0 inches, and will not fall off. The volume is greatly reduced, and it can be stably placed in various places.

【Stable and Safe】

The latest smartphone holder uses high-quality alloy materials and high-performance strong magnets, so it can be used stably and safely. It is hard to fall off even if the car shakes. Closed-circuit magnetic field design does not affect smartphone radio waves.
【Easy to install】We have prepared two pieces of adhesive, so you can attach it again if you change the place. Considering that everyone in the family uses the car together, we have prepared 2 metal plates, which can be attached to the mobile phone. (By the way, you can stick it on the back and outside of the phone case freely, but please note that the back is weaker than the outside.)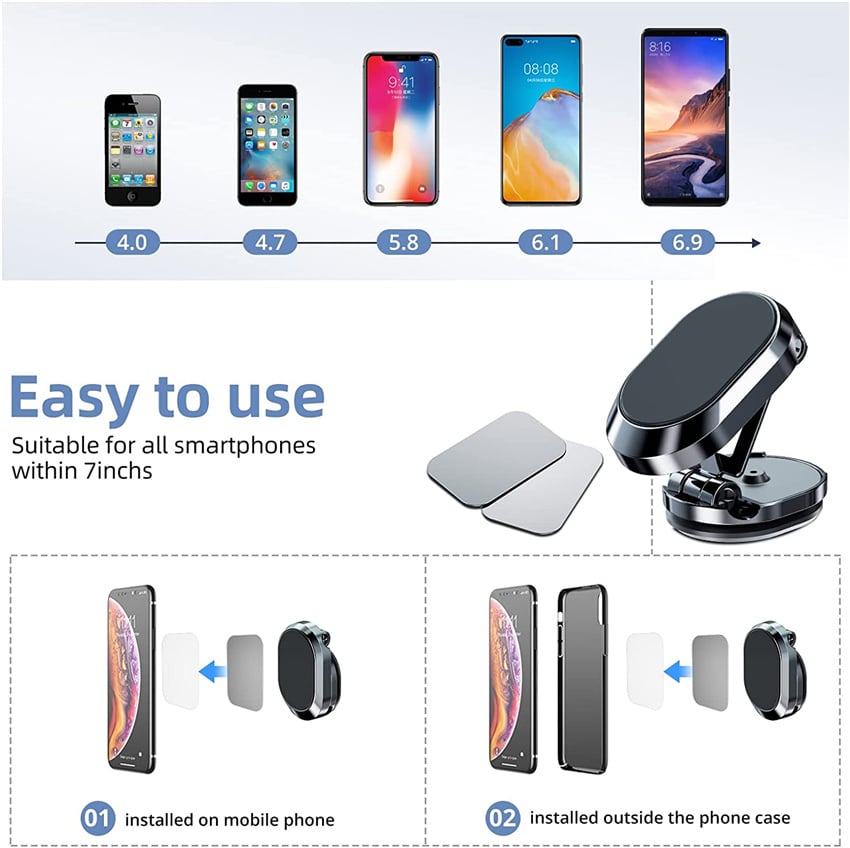 【Aluminum material and design】Designed with a style that fits any car, and is lightweight with aluminum material. The angle can be adjusted 360°, which is good for your field of vision. You can choose between silver and black.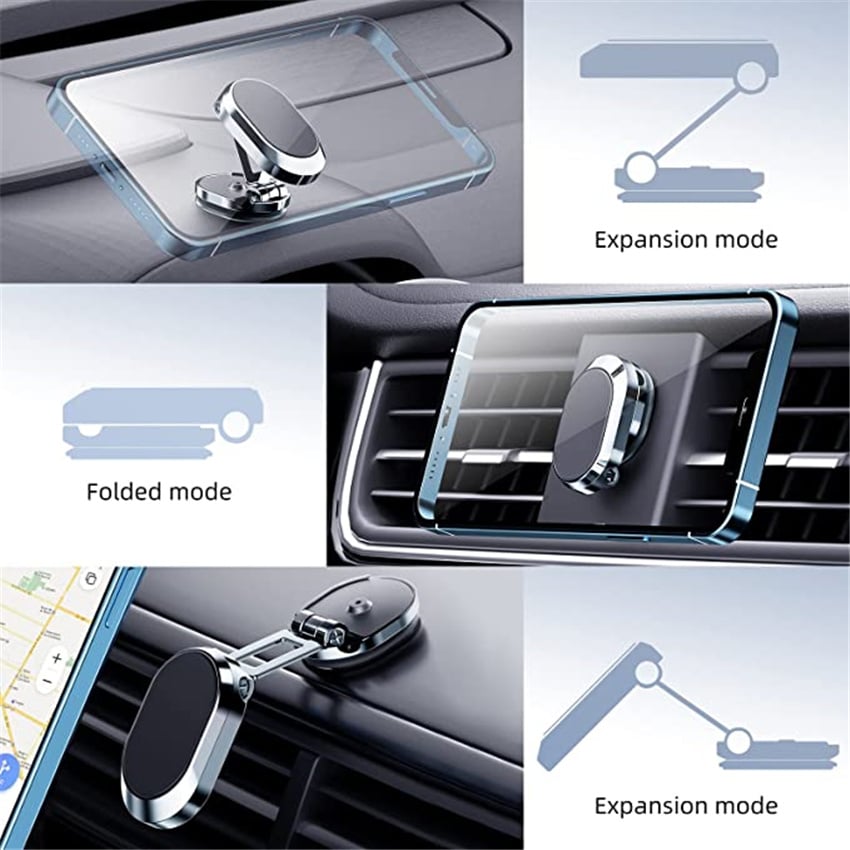 【Useful in Various Occasions】Not only can it be used in the car, but it can also be attached to the office tabletop, kitchen, bedside, etc., so you can safely place your smartphone at any time. No need to worry about your smartphone falling when the road is shaking.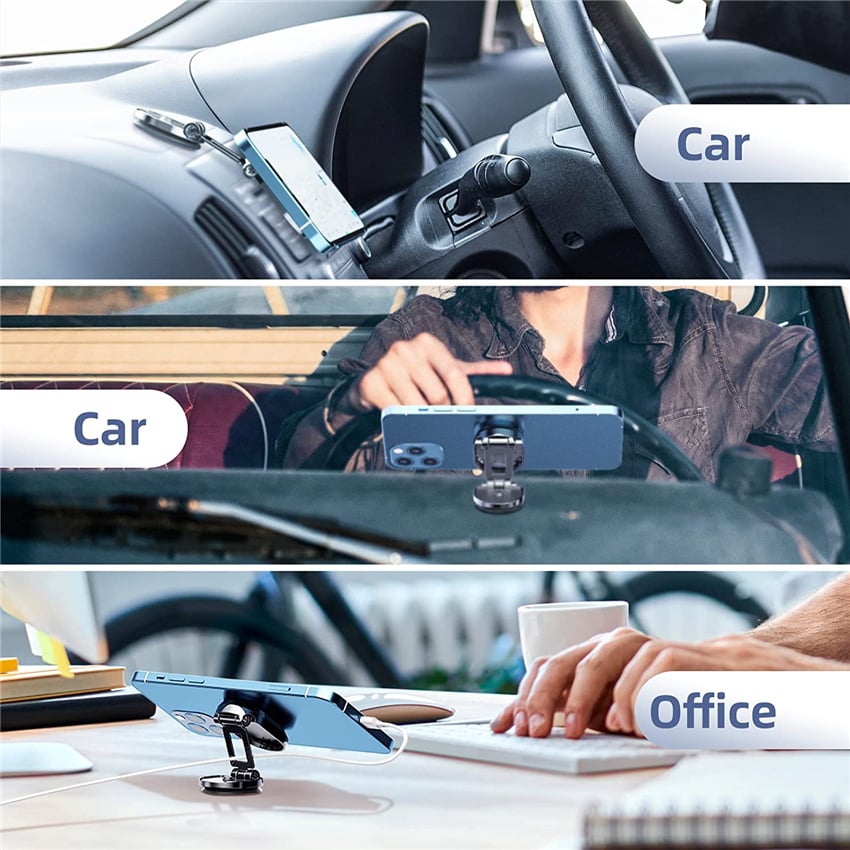 Specifications:
Color: silver,black
Weight:76g
Size:5.6cm*3.6cm*2cm
Material:aluminum alloy,silicone