Product Description
🧊Kitchen Toys Fridge Refrigerator with Ice Dispenser Pretend Play Appliance for Kids.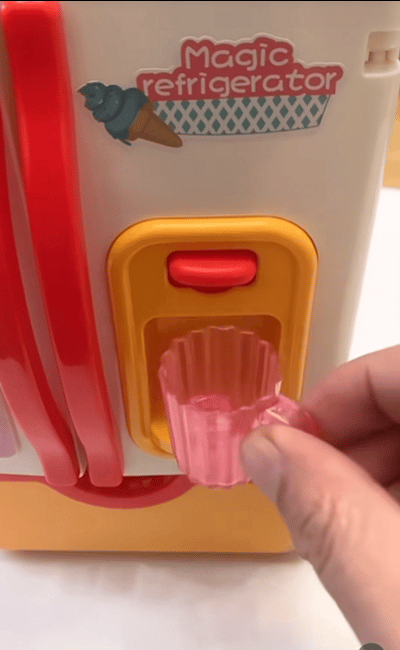 Children's kitchen toy refrigerator, the refrigerator with lighting music and other simulated refrigerator effect, distribution of a variety of simulated food, is conducive to improve the baby's cognitive ability, through cleaning the refrigerator to improve hands-on ability.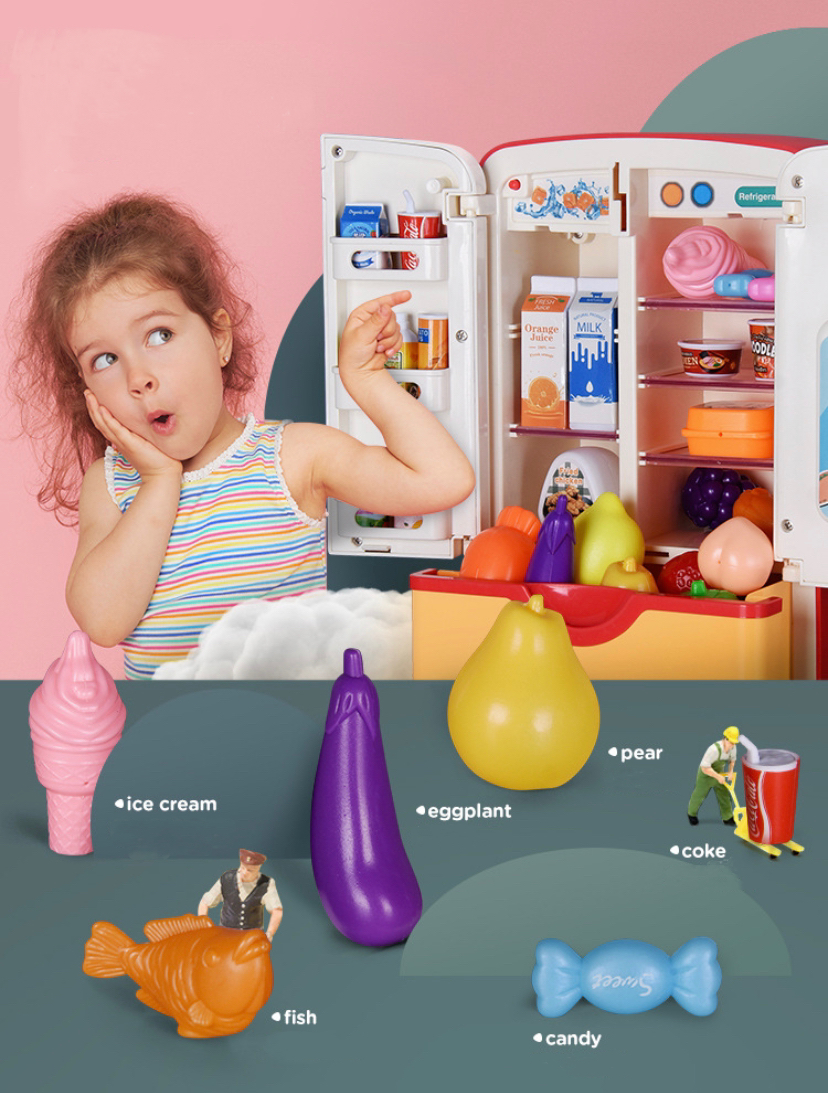 Add water Fill the small bottle with water in the small hole above the toy fridge.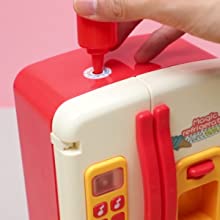 Mist spray Wait 3 seconds to open the toy refrigerator. It has a spray effect.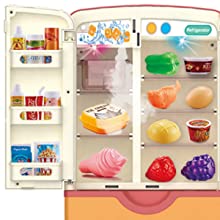 Add ice Add toy ice cubes to the inside of the toy refrigerator door.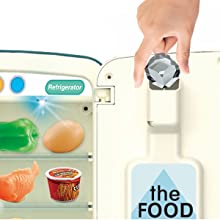 Out of the ice Put on the cup, press the switch on the toy refrigerator door and pour out any ice cubes.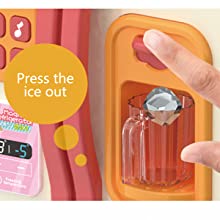 We are picky about the toys we give our babies. Simulation modeling/material safety/interesting music/cool lighting/creative spray/parent-child interaction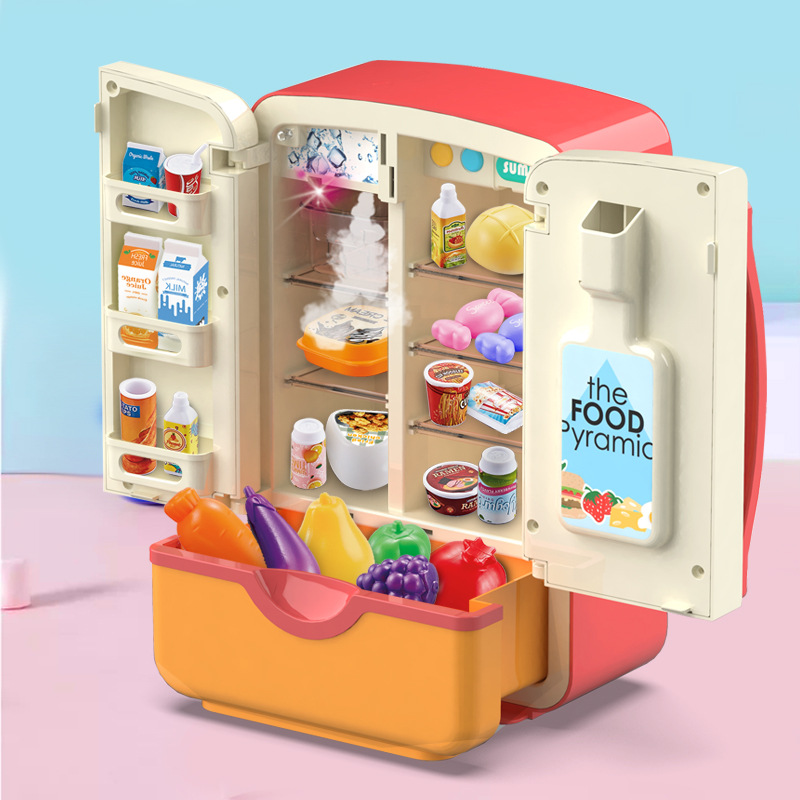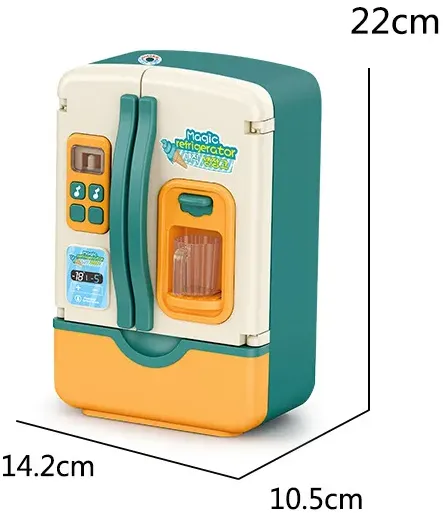 Specification:
Package Content:
1*Kitchen Toys Fridge Refrigerator
30*Kitchen Toys Fruit Ingredients