Compact, Easy-to-Use Egg Topper Kitchen Tool for Quickly Cutting Off the Tops of Cooked Eggs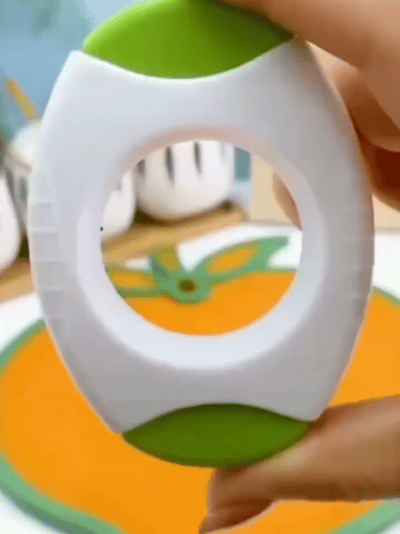 Our soft boil egg crackers will make it easier for you to open the boiled egg shell without messing your kitchen, keep your cooking process organized and in order.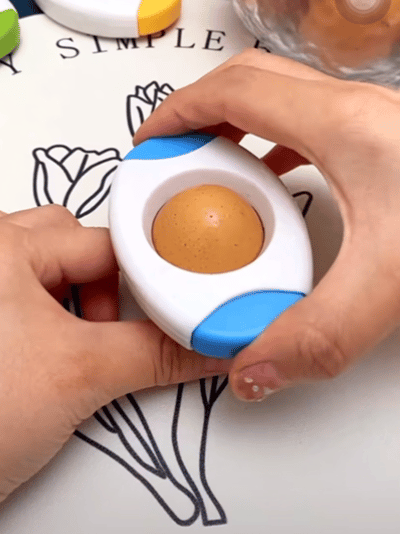 NO MORE PICKING OFF EGG SHELLS: The days of creating a big mess peeling boiled eggs is officially over. This egg cutter cracker quickly and easily cuts off the tops of boiled eggs, so peeling them will be a cinch.
SMALLER SIZE & EASY TO OPERATE: We designed our hard boiled egg cutter slightly smaller than others, so it's much easier to use. You'll be hard pressed to find a better way to peel hard boiled eggs than with this innovative egg opener.
CAN BE WASHED IN THE DISHWASHER: Each egg peeler for hard boiled eggs is made from high-quality materials that will last and can be cleaned in the dishwasher after each use. This will be the last egg opener you ever need to buy.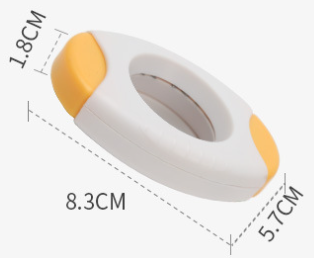 Specifications:
Material: plastic, stainless steel
Color: GREEN,YELLOW,BLUE
Size: 8.3 x 5.7 x1.8cm/ 3.27 x 2.24x0.71 inches
Package includes:
1 x Egg shell opener