Slice, Dice, And Chop In Seconds!
This Easy Cutt Cordless Knife has a durable, high-powered motor with long-lasting stainless steel blades that will make your kitchen life easier.?It can cut through the toughest meats, fruits, or veggies.?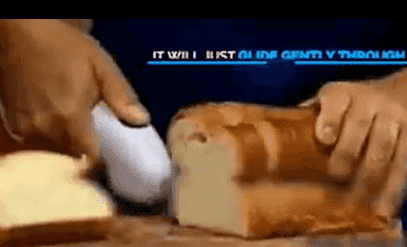 Stainless Steel Blades
Twin stainless steel blades can be sharper and more long-lasting.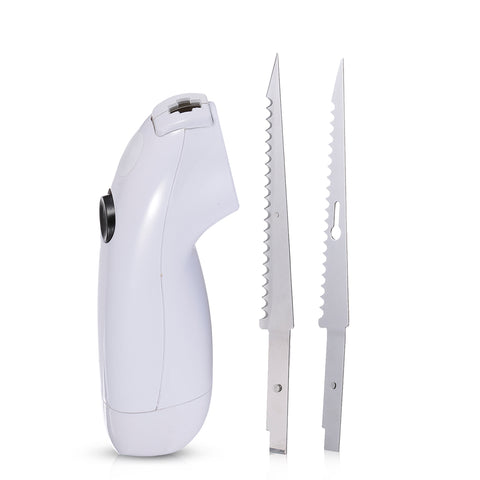 Without Electric Cord
Only use batteries, without the hassle of cumbersome plug-in cords that most electric knives have. So you can move it at will.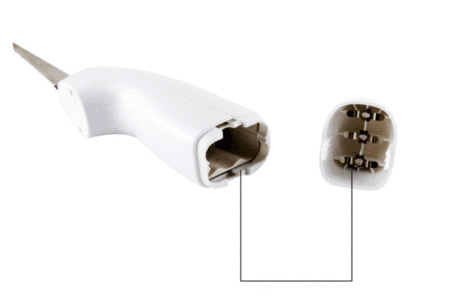 Easy To Install
Interlock blades together.
Slide shafts gently into the blade slot.
Press the power trigger button positioned under the handle.
Turn off the power, press the upper button to release blades.
Features:
It is operated by the use of a battery.
Integrates the use of one-touch?technology.
Its size fits in any kitchen drawer.
It has two stainless steel blades that are long-lasting
Has a lightweight and balanced handle.
Specifications
Material: ABS, Stainless Steel
Size: 8.27"��1.97"��1.97"
Battery: 6 X AA batteries(not included)