Pizza Scissors is the safest and easiest way to cut slices from all types of pizza in just seconds.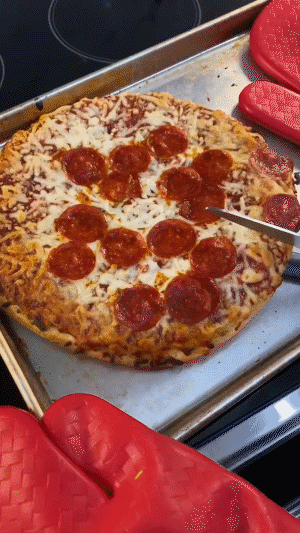 Safer than using a metal pizza cutter, it cuts slices without worry of a sharp blade.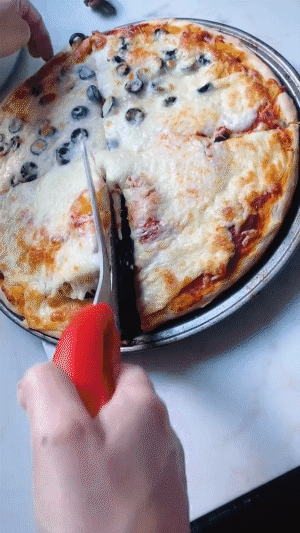 Features
Spatula base slides under pizza so the blades don't scratch your nonstick pans or dull pizza stones.
Unique spatula-style tip easily slides under crusts and lifts pizza above the pan for effortless cutting.
Easily cut deep dish or pan pizza, plain cheese or white pizza, Sicilian or Grandma's style pie, even whole wheat or gluten free crust.
Easy and safe to use; hand wash in warm, soapy water.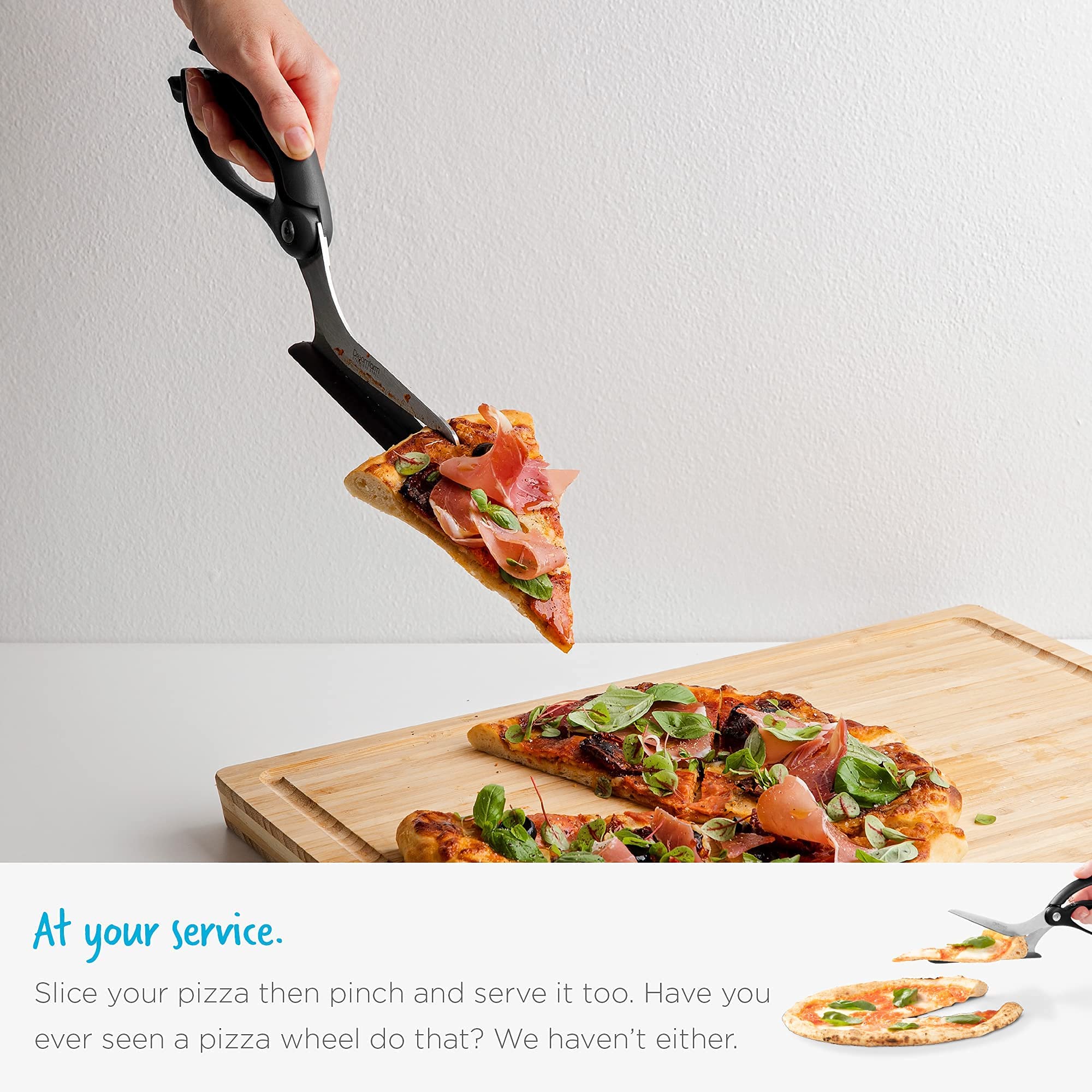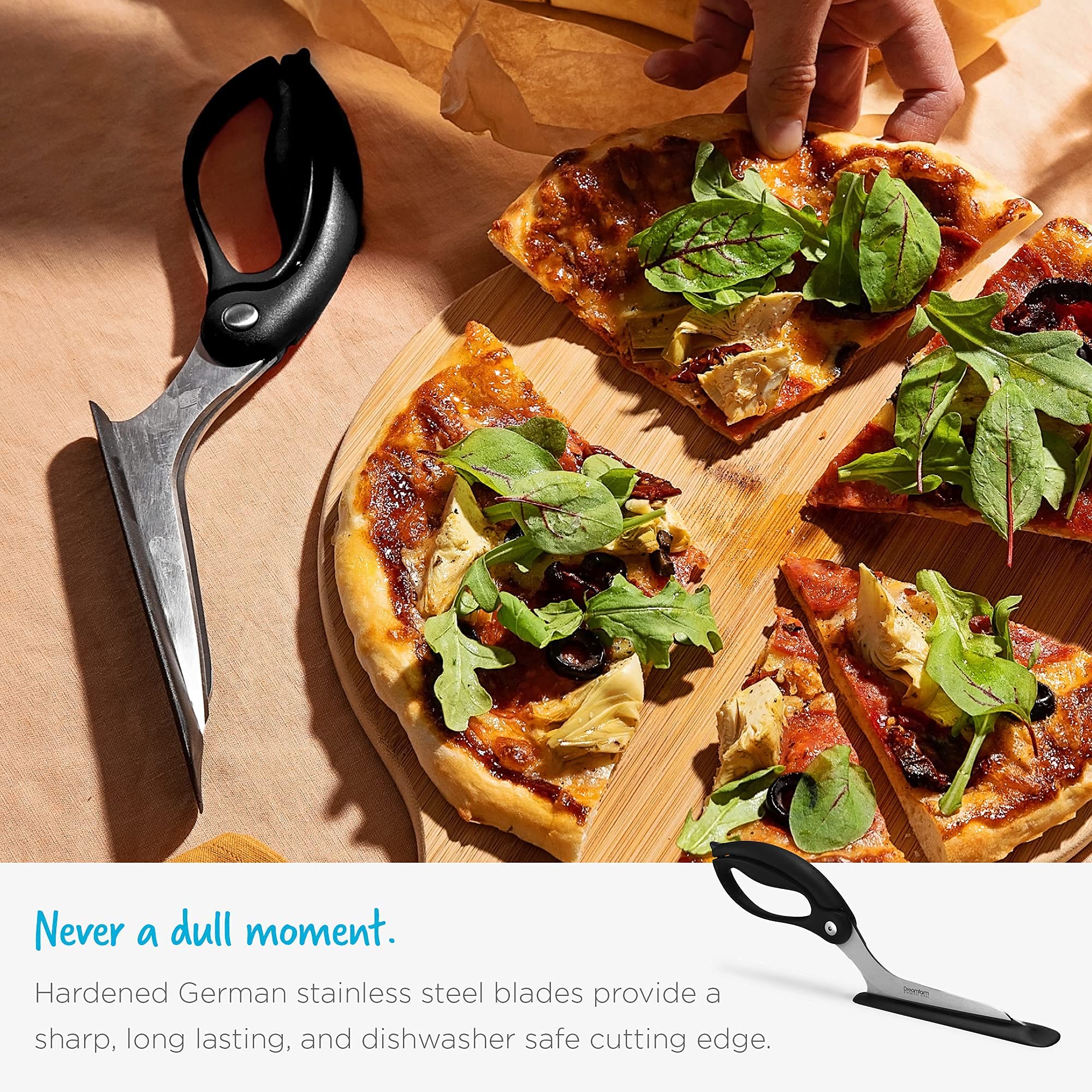 Product Details