Does wrapping Christmas gifts one after another bore you? 
Try our adorable - Christmas Knitted Doll Gift Bags!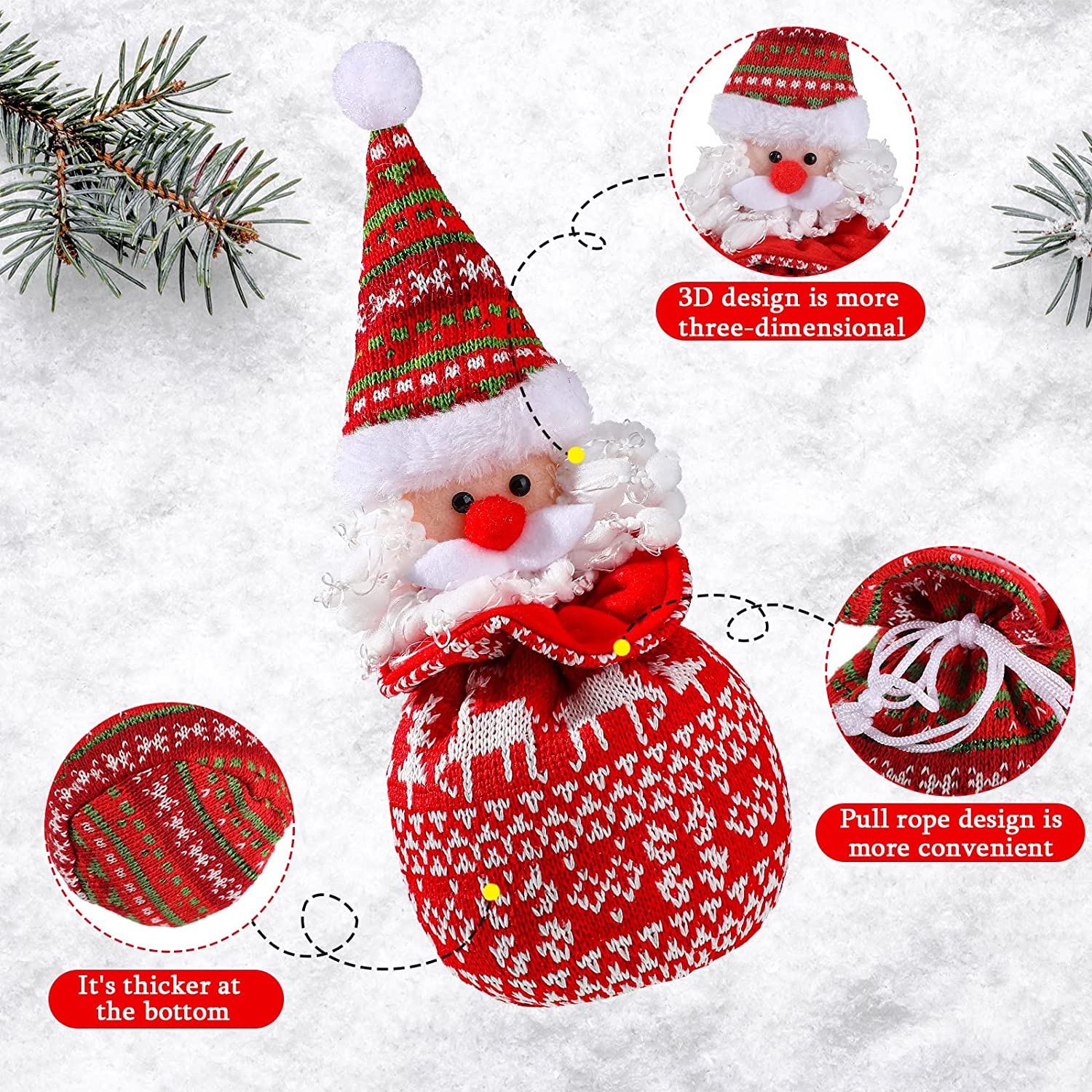 *✭˚・゚✧*・゚*✭˚・゚✧*・゚**✭˚・゚✧*・゚*✭˚・゚✧*・゚**✭˚・*✭˚・゚✧*・゚*✭˚・゚✧*・゚* 
🎅 CHRISTMAS IS COMING!🎄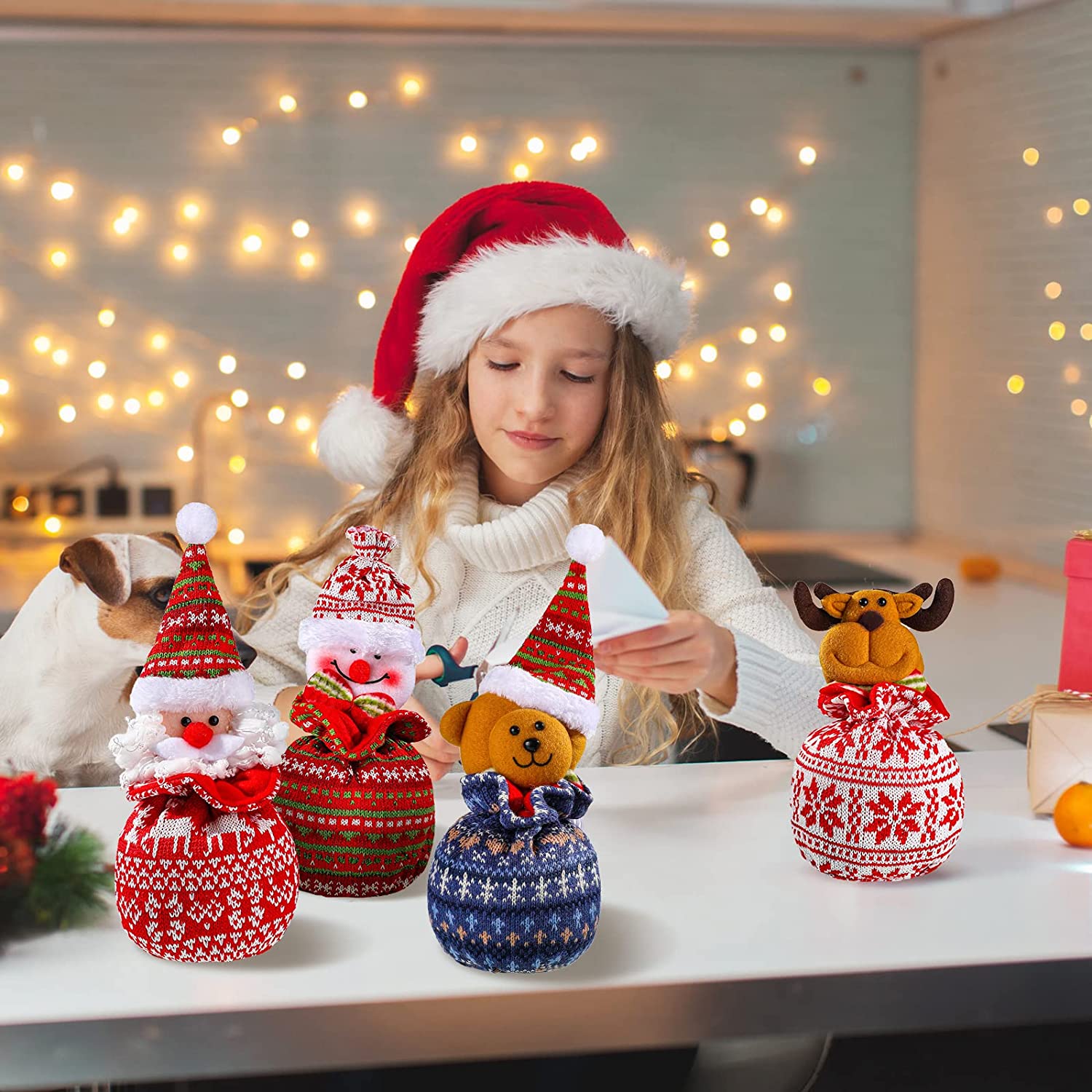 MAIN FEATURES
🎄 Size - 5.9in * 11.8in🎄
The size of the JollieBags makes them perfect for packing stocking stuffers, from candies to jewelry. You can even decorate your Christmas tree with these bags as well!
🎉 Four adorable designs🎉
These designs will add to the festive look of your home! Snowman☃️, Santa🎅🏻, Reindeer🦌 and Bear🐻.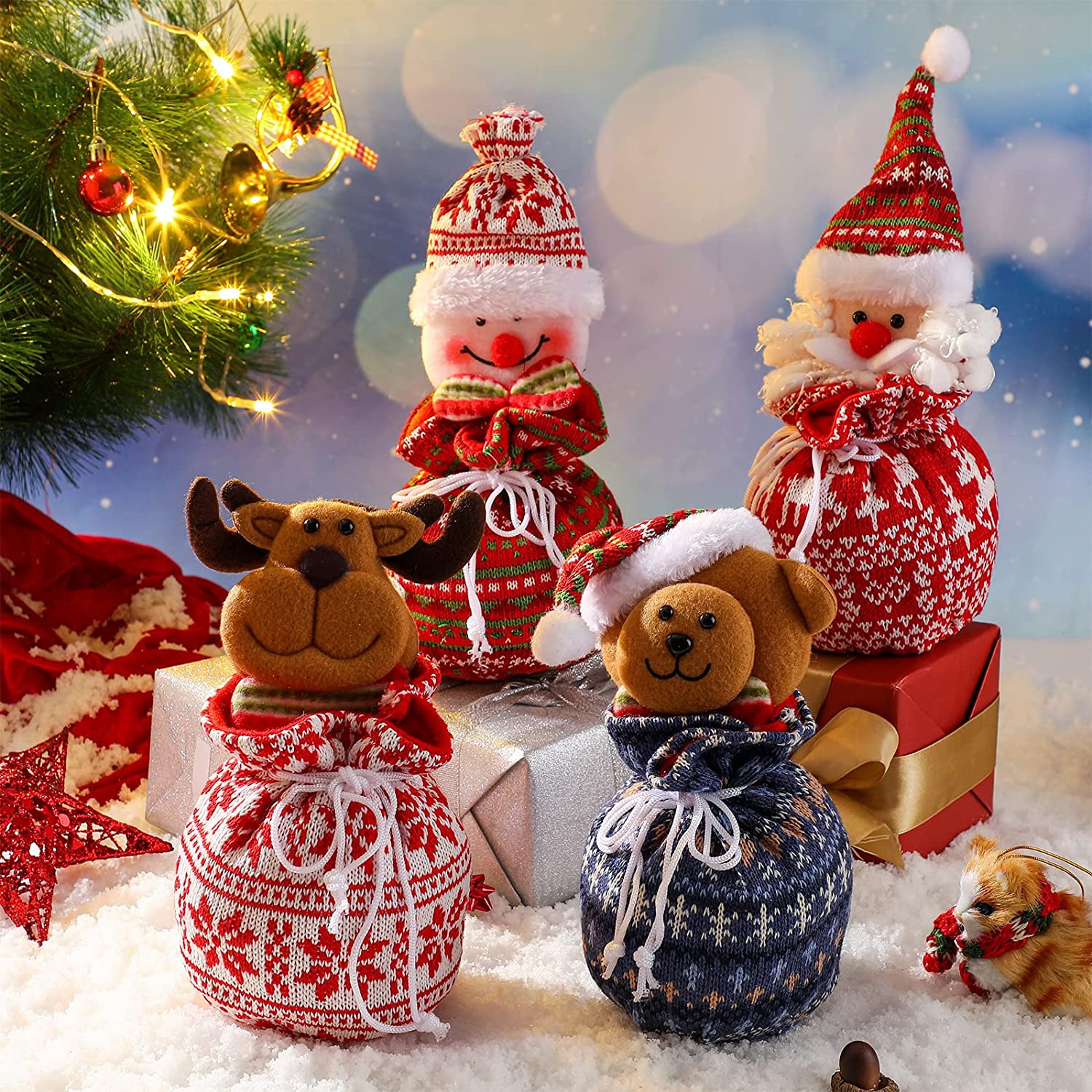 Specifications�?/strong>
Material: Plush, Knitted Fabric, Linen

Weight: 0.2 lb / per each

Size: 15*20cm (5.9*7.9in).

Style: Santa Claus / Snowman / Bear  / Reindeer