🥚Multi-functional egg cutter, neatly sliced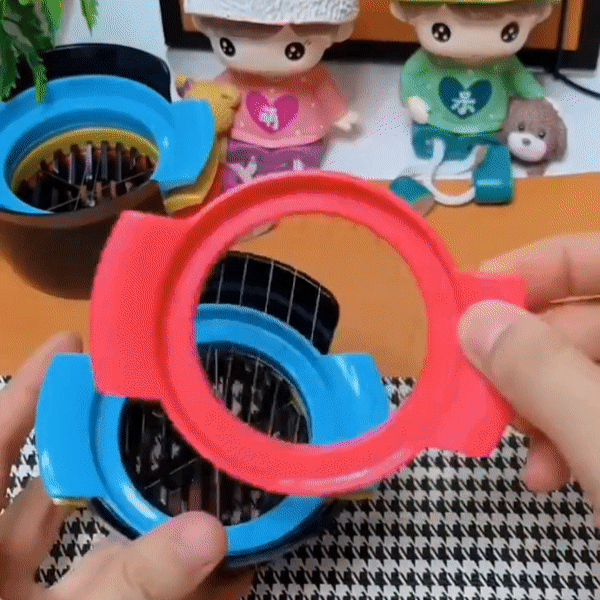 Made of ABS material + 304 stainless steel, it feels comfortable, and the egg tray base is durable and not easy to slide.
With a light press, the slices are neat and beautiful, and it is not easy to stick to the egg pieces. The widened handle saves pressing effort and is easy to use.
Small and practical, easy to fold, does not take up space.
Concave bottom arc, fit eggs, can accommodate eggs of different sizes, easy to slice.
Multifunctional and practical, with a wide range of applications, not only can cut eggs, but also cut fruits and other ingredients.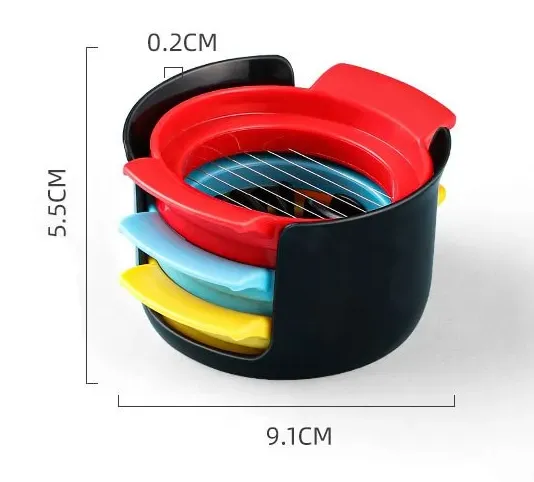 DETAIL
Color: black, pink
Material: ABS material + 304 stainless steel
Size: 5.5*9.1*0.2