Little clip, big help! It has a long tail that no one else has.
Don't lose your clothes on the windy day!
Each tweezers has a 10 mm hole to walk through a rope. If it is on a windy day, the clamps and clothes remain on the clothesline. Keep your clothespins ready for use.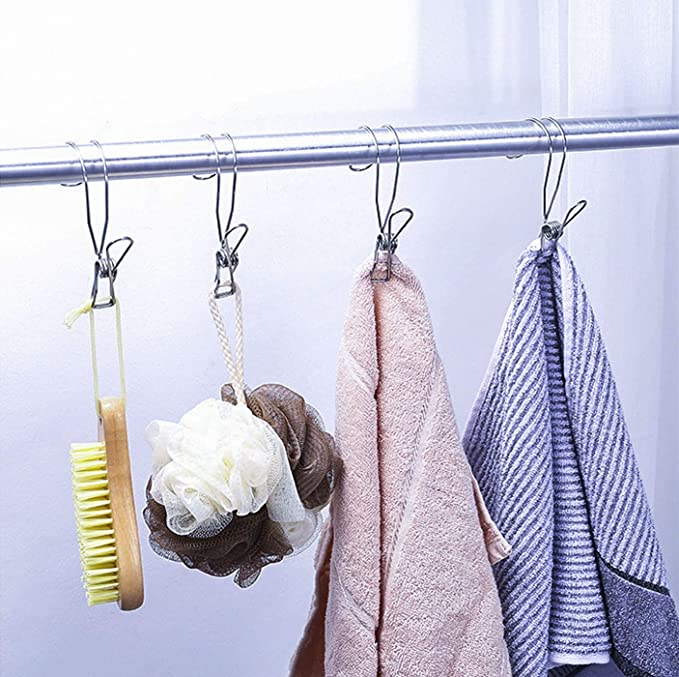 Wide Range Of Uses
Perfect for your kitchen and balcony. It is also perfect for your bathroom, office or cabinet.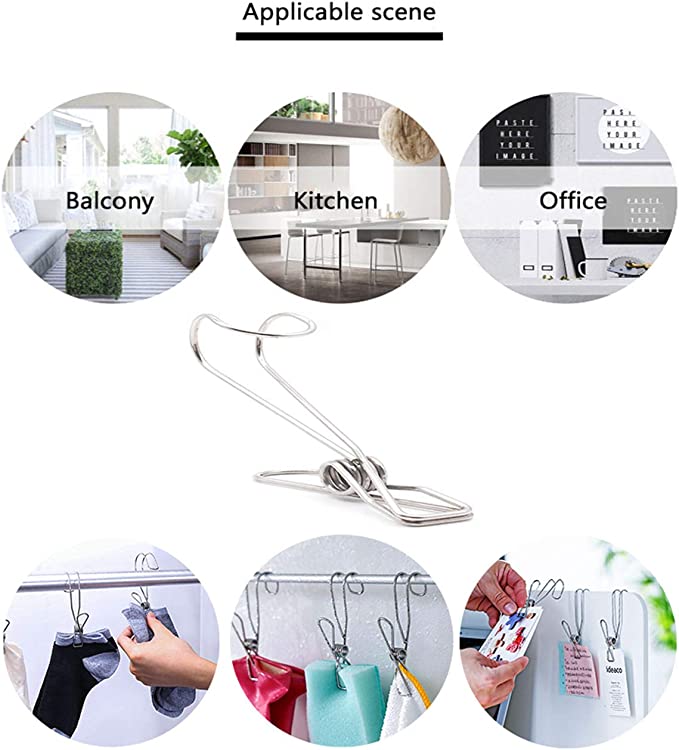 High quality
Made of high quality stainless steel, durable as wooden or plastic clamps, corrosion resistant.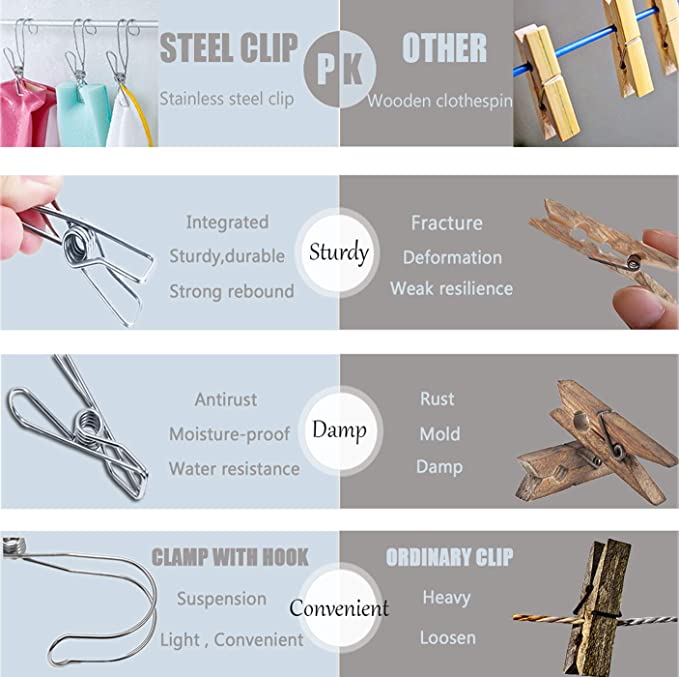 At home or travel
Perfect for everyday use, at home or when travelling. Light with a robust construction, comfortable for storage and transportation anywhere.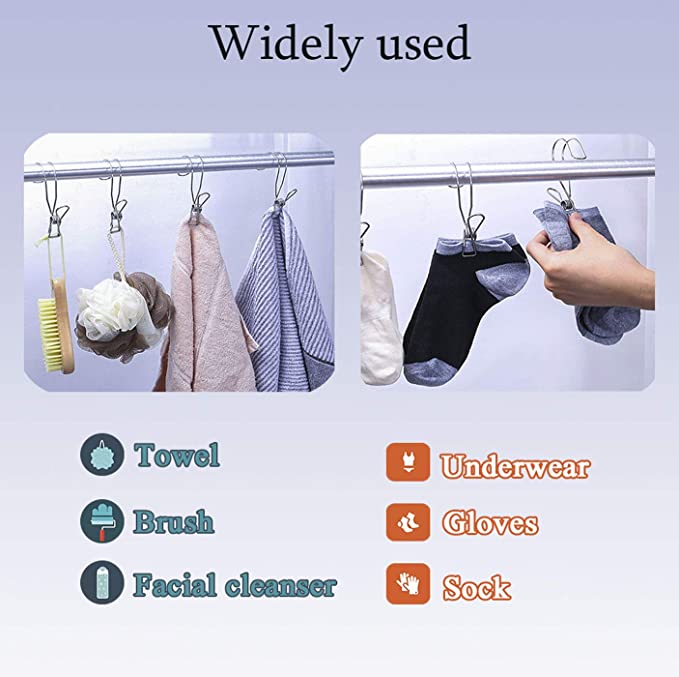 Size: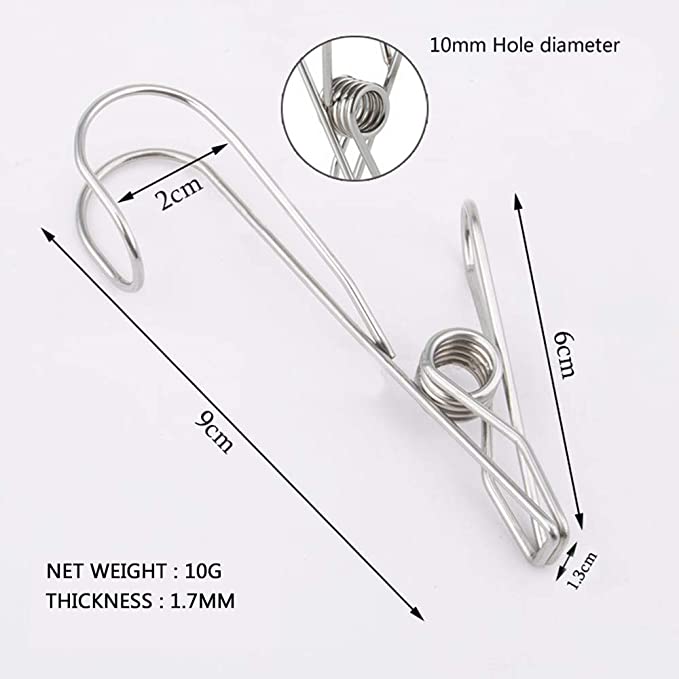 Package included: 1* Stainless Steel Multi-Purpose Clothespin