🚗Car Tire Clear Stone Hook, GM Car Tire Hook Stone Cleaning Tool, Remove Small Stone Multi-Function Device Pick Picking Hook Tire Tools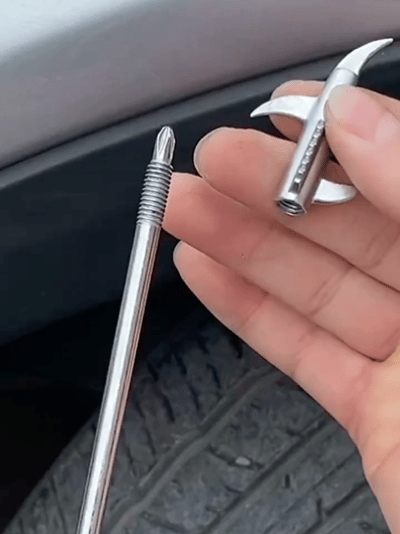 3 different hooks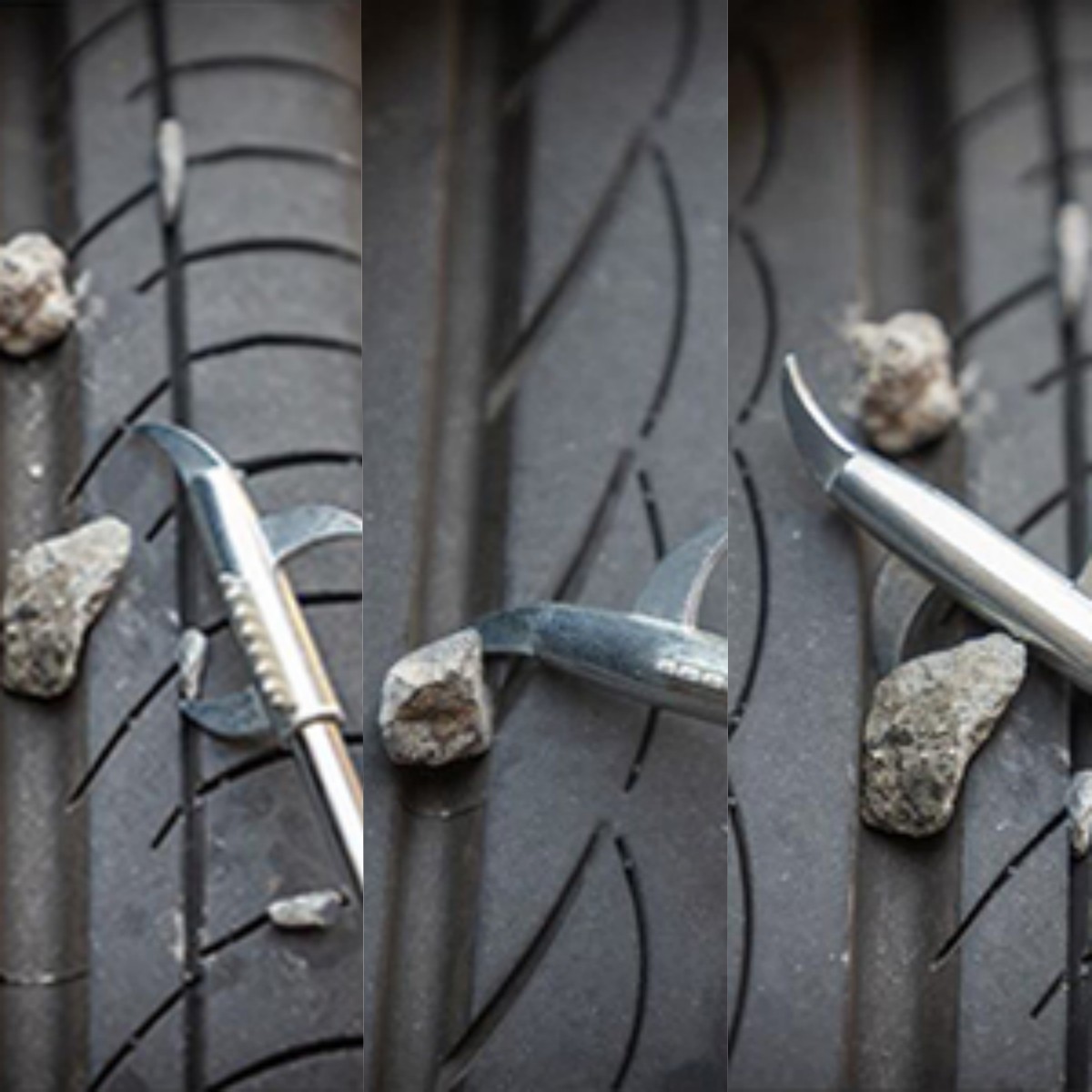 Designed different directions hooks and tire brush,Suitable length,Non-slip handle,Allows you to clean the tires it is very convenient.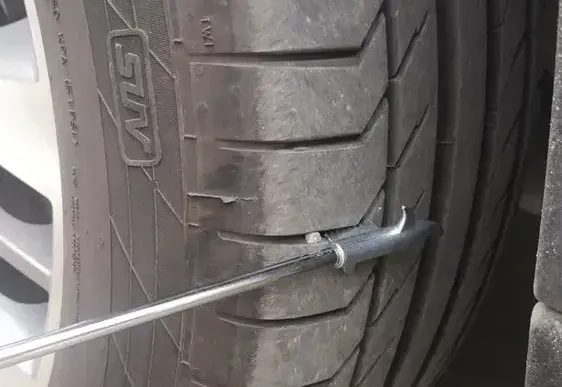 Remove the stone from the groove of the tire,glass,A sharp metal object and other objects,Reduce the degree of thread wear,Reduce tire noise,Extend the life of the tire,And reduce the possibility of tire burst.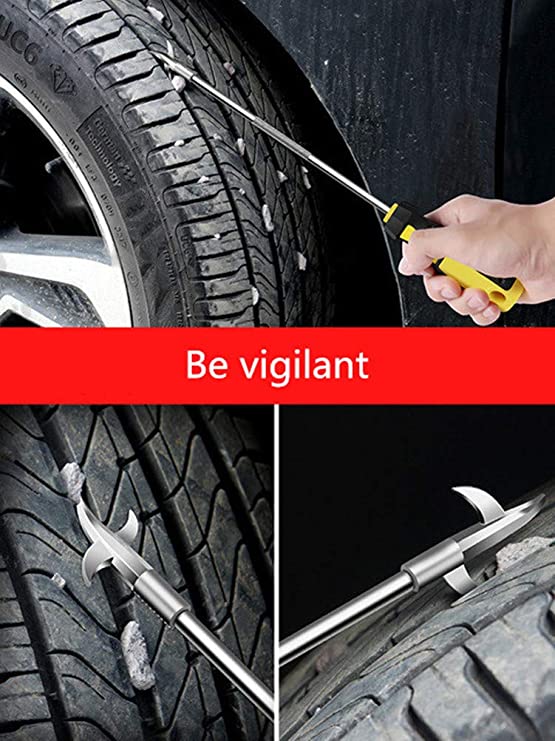 1. Insert clean tires, such as stones and broken glass, to reduce tire noise.
2. Reduce abnormal tire damage and extend tire life.
3. Professionally remove all types of tire debris and make the tires cleaner.
4, Threaded connection, you can use a screwdriver to remove the hook
5, Durable and not rust
Specification:
Total length about 31CM/12.2IN, handle length 11CM/4.33IN
Material: zinc alloy (scraping head), stainless steel (straight rod), soft rubber + hard rubber (handle)
Application: General Motors tires
The hook can be removed.